How Long Does It Take To Build a Luxury Custom Home?
By The Aerial Companies, Inc. - May 22, 2023
Building a luxury custom home is an exciting process that allows you to choose the design, features, and details of your home, making it unique to you. However, the process can be long and is impacted by many factors. Here are some things you can do to help it move along as quickly as possible.


Related Blog: The 10 Latest Design and Innovation Trends for Building Your Luxury Dream Kitchen in Florida
Factors That Affect The Project Timeline
On average, the time it takes to build a custom home is between 12 and 24 months from the time permits are approved to completion. Here are some factors to take into consideration when figuring out a realistic timeline for your project.
Project Size
One of the main factors that can affect the project timeline is the size of the home. Homes with smaller footprints generally take less time to build than homes with larger footprints, but timing will also depend on what level of customization you're looking for in your home.
Design Detail
Homes with complex and intricate design features will add time to your project. Custom details require a higher level of craftsmanship and time to complete. The more elaborate the details you include in your home, such as custom windows or unique flooring patterns, the longer you can expect your project to take.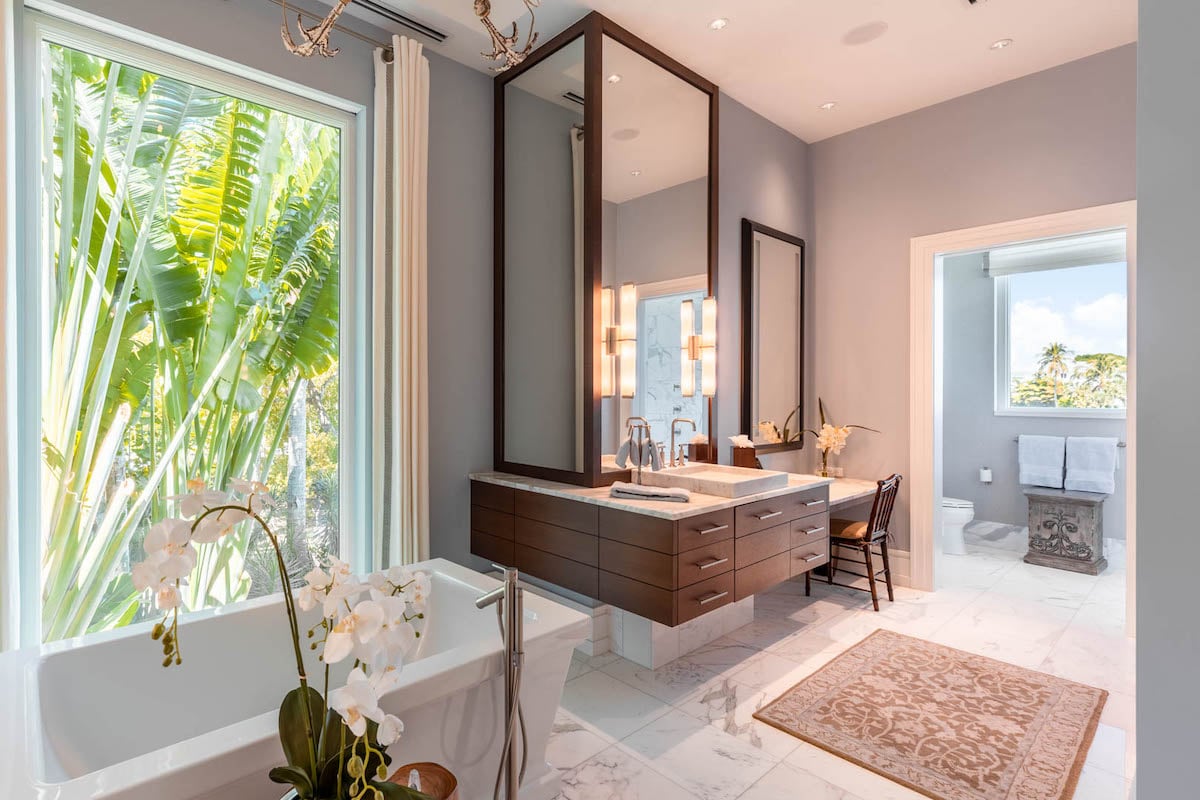 Expertise of the Builder
Not all home builders are the same, and if you choose the wrong one for your project it could take longer than necessary. Ensure you hire a knowledgeable and experienced builder who will deliver results and meet your standards efficiently without cutting corners.
How To Increase Efficiency of The Construction Process
As a homeowner, there are some things you can do to help the project move along as efficiently as possible. Here are some ways you can reduce the project timeline:
Choose The Right Builder
One of the most important decisions you will make when building your custom home is what builder you choose to work with. Choose a builder who is experienced, organized and has the proper systems and processes in place to deliver a quality, custom home project that meets your expectations. Invest time interviewing and selecting your team to make sure you hire a builder you can trust to do the job right. You should also make sure they have reliable subcontractors.
Make Timely Selections
If you want to help keep your project on time you need to be decisive when selecting the materials and finishes you'd like in your home. Make timely selections of the finishes you want and place the orders early. Doors, windows, and custom-designed items often need weeks or months of lead time, and if you wait until later in the project to finalize your choices it will come with a cost in both time and money. Selecting items early means your builder can keep momentum and won't have to worry about project delays due to shipping times or out of stock items.
Invest Time in The Design Phase
Spending more time on the front end of the project finalizing your design and layout with your builder and architect will save you time and money in the long run. This will also help you avoid needing to make changes once the work has begun, as this will cause delays which can increase both the time and budget needed to complete the work.
Establish Communication Preferences
It's important in this process to establish with your builder what your critical communication needs are. Make sure you let them know how you want to be communicated with (whether by email, phone, or text) and how often. Do you want to get updates throughout the entirety of the process, or would you prefer to just be notified at stages of completion? By letting your builder know from the start how involved you want to be in the process, you can help them be as efficient as possible in their communication and maintain a partnership that works for both parties.


---

A custom home is a complex project, and things can easily go wrong, leading to delays. Make sure you have an experienced and trusted team who will help you with any issues you may encounter during the construction process and give you sound guidance to ensure the longevity of your investment. If you are looking to build a custom home in Southwest Florida, get in touch with us today and we can make your dream home a reality.